Focus on the groove. Not the Move.
Geplaatst op 08-01-2021
Focus on the groove. Not the move.
Music in any way, shape or form (a beat, groove, flow, tone, voice, melody, or entire piece of collective sounds), is the most powerful anchor tool to the human brain.
It has the ability to tap into regions of your soul, that can't be reached, guided or controlled with a conscious mind.

When you allow the music to take you away, generated energy within you, fully merges with elevating hormones released through your autonomic nervous system. This connection of energy and motion brings about emotions, that create a transcendental experience; a state of flow.
Focus on the groove, for it will make you move in ways, you couldn't make up in your best practices and wildest dreams.

Call it being in the zone, sweet spot, meditation, into it, out there, on a high, catching the holy ghost, or whatever suits your character best.

Often times you can't recall what you did, how you did it, or how to replicate it instantly. That's when you know, you were in your state of flow.
Music connects the two hemispheres of the brain, ables you to control your fear, gets you ready to fight (read: move) and brings you pleasure.
Practice will sharpen your techniques, but the groove will shape your soul and takes you where you need to go.

Keep all your senses aware, for the road is just as funky as the destination and when determined, takes an entire lifetime.

Rhythm Roller Skating content by @quadsk8 and in cooperation with @esquintfoundation @gingerskatesamsterdam @kidsrollpower Soulful Kidness @rewb.designed

Meditation in Motion.
www.facebook.com/esquintfoundation
www.youtube.com/user/BFunkphenomenon

#soulfulfitness #rollerskating #rhythmskating #health #rollersports #challengeyourbalance #controlyouroll #improveyourmove #flowmotion #skatelifesaveslives #empoweryoursk8power #denhaag #training #patines #funk #bfunkphenomenon #quote #swamilicious #focus #groove
Brian B. Kanhai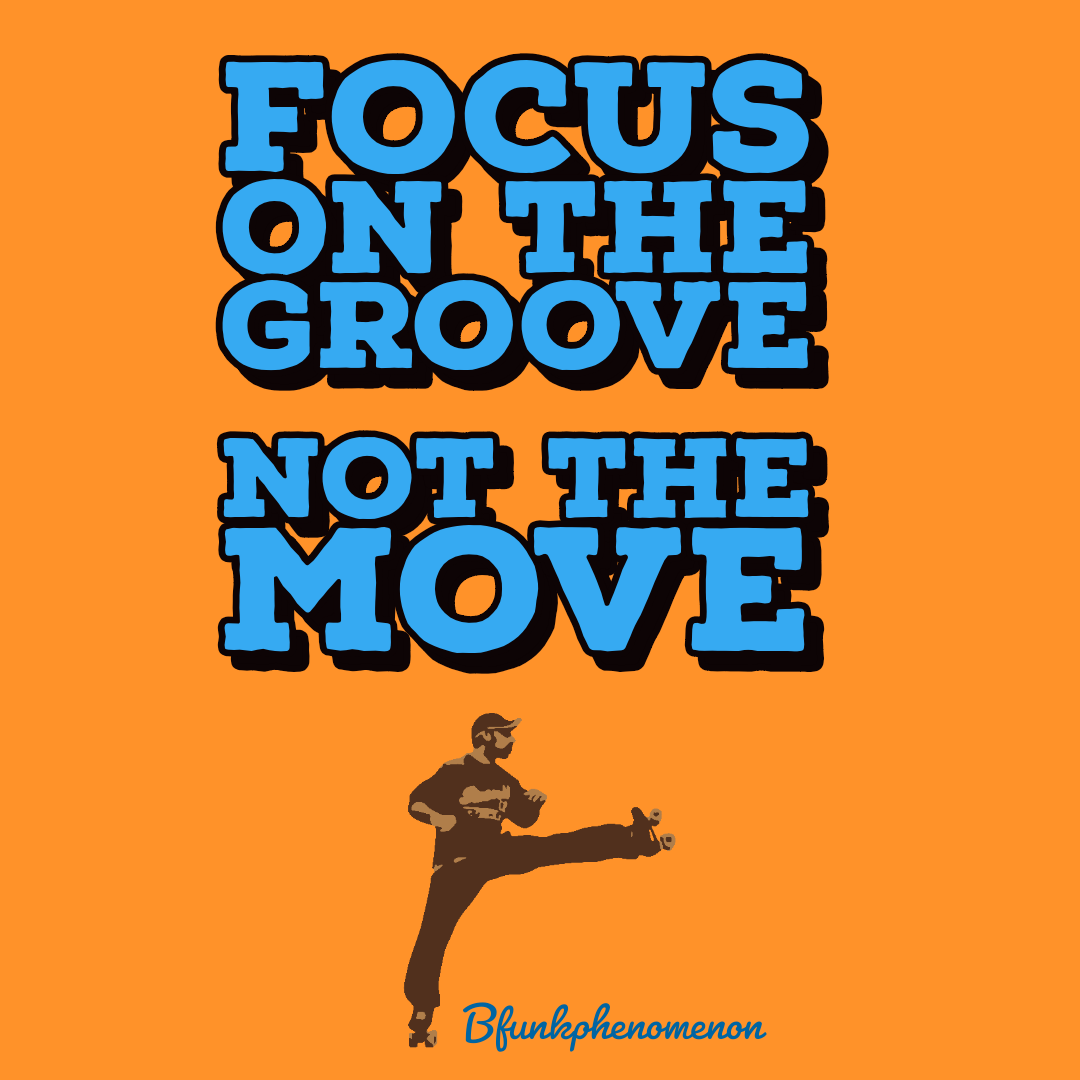 The 4 ingredients to optimal flow
Roller skating can look deceivingly easy and effortless, especially when observing controlled and fluent roller skaters gliding and striding through a space in rhythm, or with a designated purpose.
Lees meer
2023 Seminar Nieuwe Stijl
2023 Seminar Nieuwe Stijl - Met goede energie voorwaarts in 2023!
Lees meer
Archief