Don't wait!
Geplaatst op 13-04-2021
Don't wait.
Spending today, complaining about yesterday, won't make tomorrow a better day. And then you never know, if there's even a tomorrow on the way.
So go out there, follow your bliss and put some weight on it;
Don't wait on it;
Be awesome with it;
And most important, get funky with it.
Brian B. Kanhai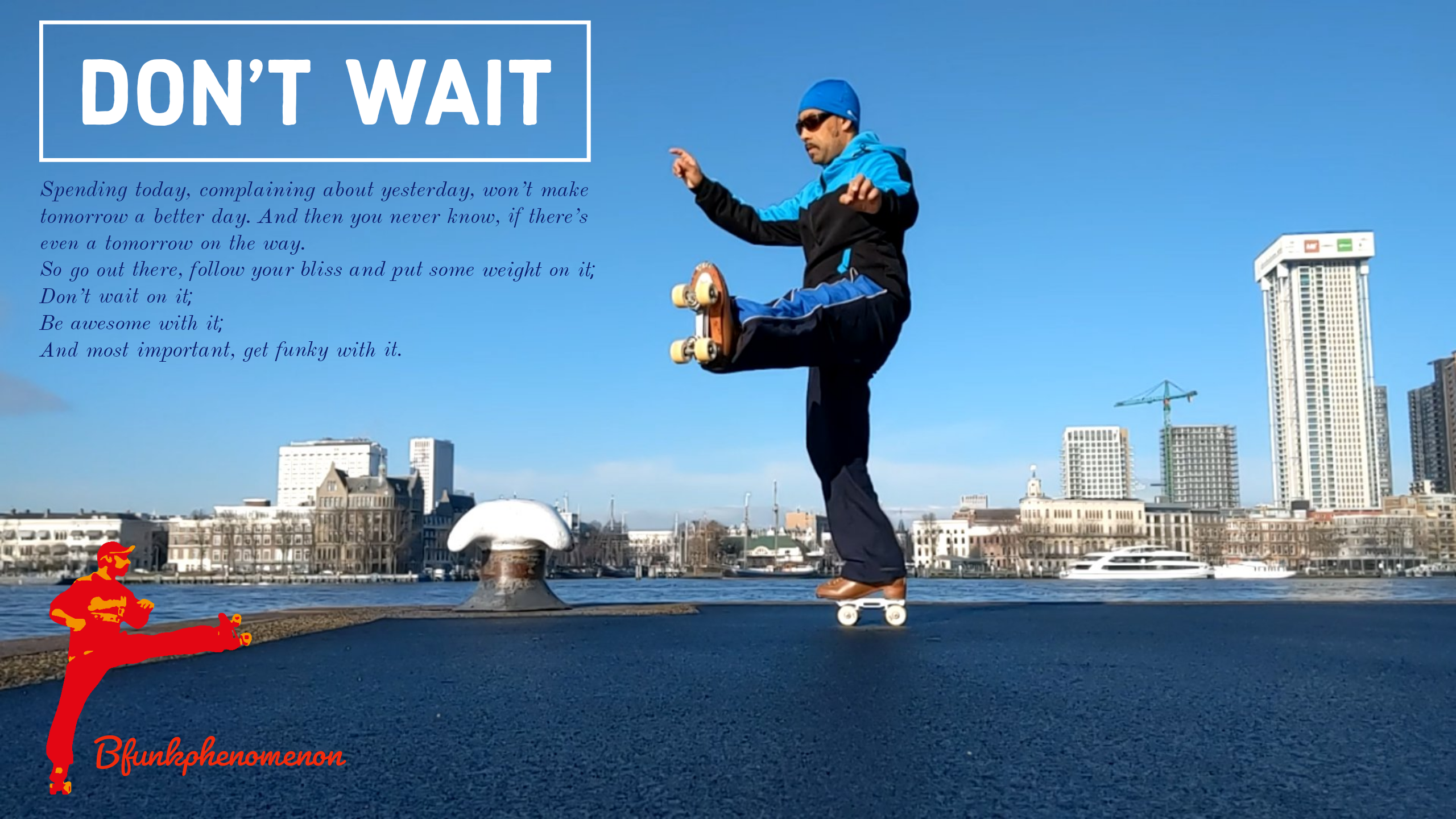 Over Stichting Es Quint
Es Quint - Betekenis Het Engelse woord quintessence betekent de absolute kern en essentie van datgene wat je uitvoert, op fo...
Lees meer
The meaning of Drill it till you kill it
Drill it till you kill it. It is one of the most well known mottos connected to the very core of the Soulful Fitness Roller ...
Lees meer
Archief