Don't wait!
Geplaatst op 13-04-2021
Don't wait.
Spending today, complaining about yesterday, won't make tomorrow a better day. And then you never know, if there's even a tomorrow on the way.
So go out there, follow your bliss and put some weight on it;
Don't wait on it;
Be awesome with it;
And most important, get funky with it.
Brian B. Kanhai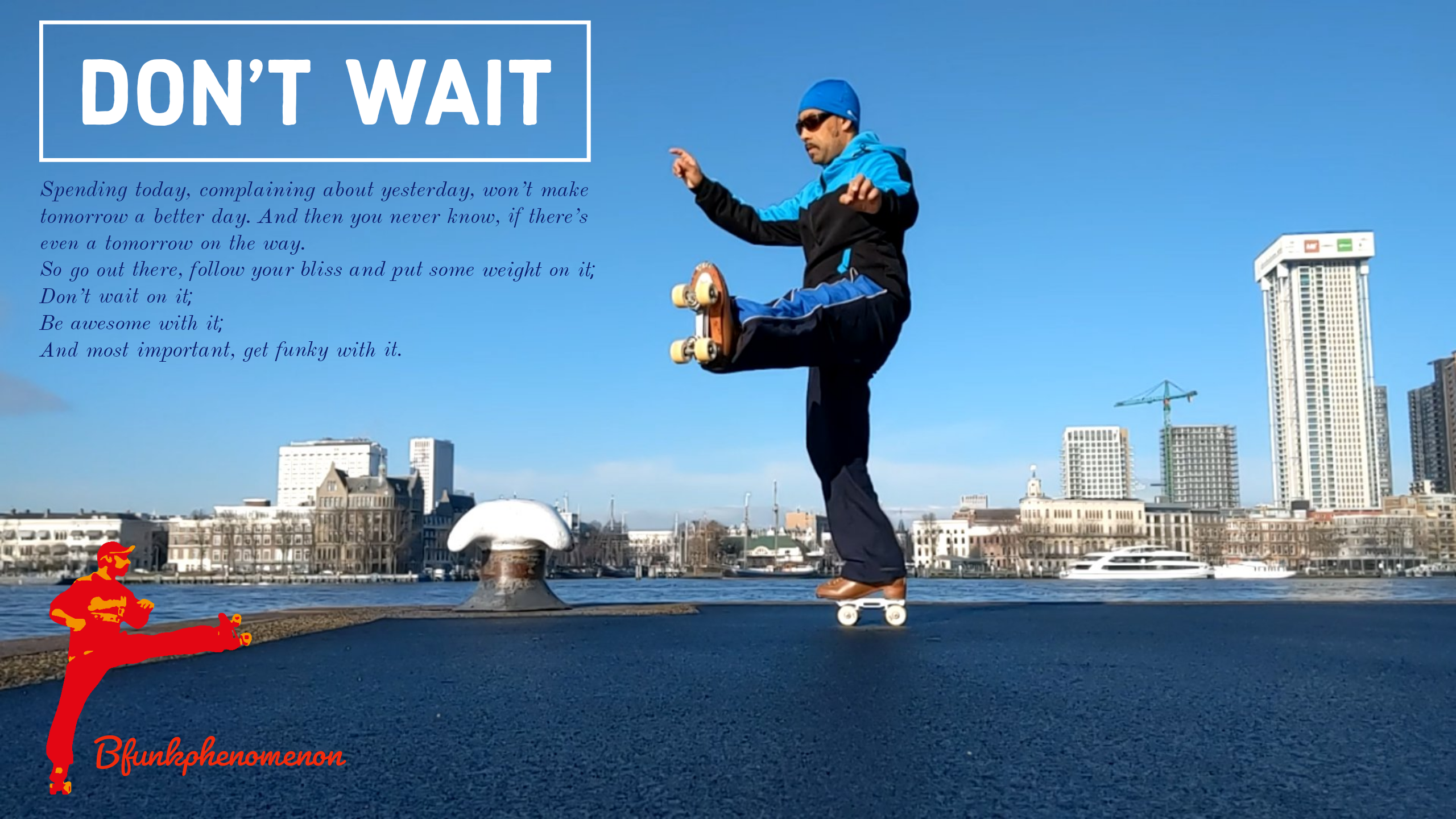 Omgaan met weerstand
Inschrijven voor een training bij Es Quint??!! Say Whaaattttt ?? Reframen: om je snel iets beter te voelen en hoe K...
Lees meer
Pusherman Rollaganza
I'm your mamma, I'm your daddy I'm that funkboy in the alley I'm your doctor, when in need Want some fun, ha...
Lees meer
Archief