Mix Training Sessies
Vrije vorm van training, waarbij elke trainee zijn/haar eigen skill set traint, naar persoonlijke voorkeur. Beginnende en ervaren skaters trainen samen en/of door elkaar heen. Beginnende skaters worden op deze manier ondersteund, gemotiveerd en geïnspireerd. Ervaren skaters gebruiken deze sessies om extra trainingsuren te maken, ter verbetering van technieken en het kunnen opdoen en uitwisselen van (nieuwe) ideeën.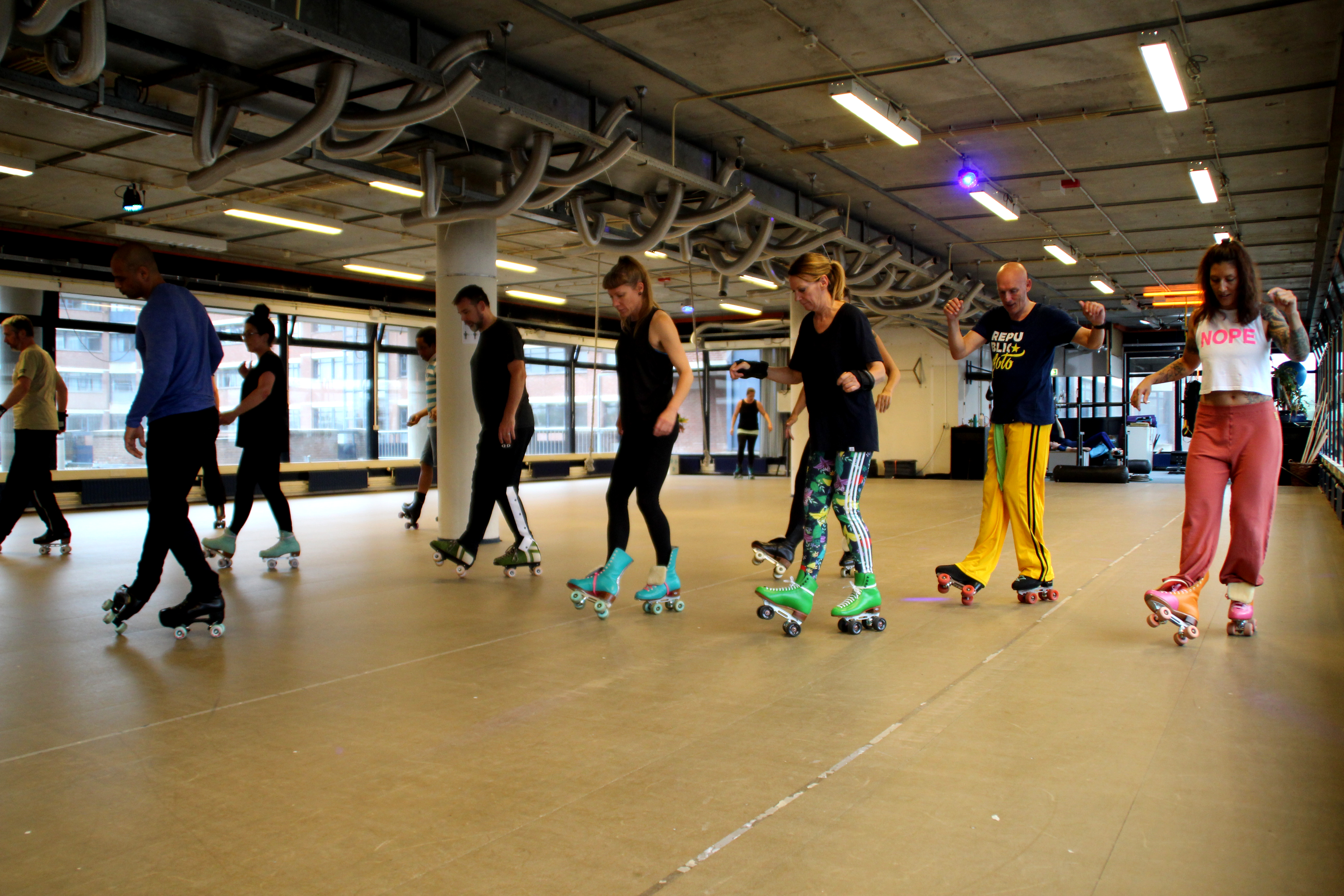 Moving from drill to skill
Moving from drill to skill. The primary way and focus within the Soulful Fitness Roller Skate Training system, is the dilige...
Lees meer
The 4 ingredients to optimal flow
Roller skating can look deceivingly easy and effortless, especially when observing controlled and fluent roller skaters gliding and striding through a space in rhythm, or with a designated purpose.
Lees meer
Archief